On October 25, 2015, Redefining the Sacred was pleased to host a launch party for our first book, Why Men Made God.

We sent out a Media Release, and we sent invitations to local individuals and groups.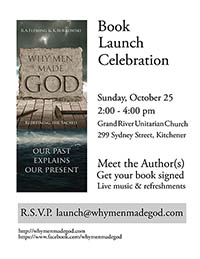 Following the talk and slide show and the video with Rod Fleming, there was a Question and Answer period.

Due to the nature of the subject matter of Why Men Made God, some of the questions were a little contentious, which kept things interesting!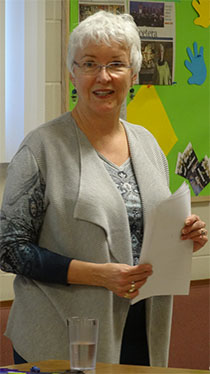 Some people who had read the book but were unable to attend the launch party sent in their comments about the book, and those were read aloud.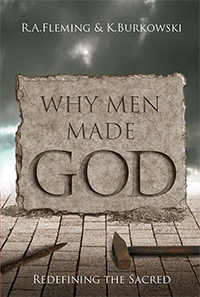 Overall, it was a very satisfying day. We were pleased to hear so many appreciative comments from those who attended.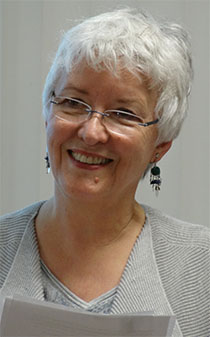 Many thanks to Peter Buhr, Doug Thomas and Pat Haney, who took photos and sent them to us. We are delighted to be able to share them with you here.

Thanks also to Shirley Lichti and Kristen Porritt for their help and practical suggestions before the event.


Image credits for this page:
Photos: Copyright © Peter Buhr, Doug Thomas and Pat Haney. These photos may not be reproduced without permission.

Please read: About images and copyright.

O F F I C I A L

L A U N C H

P A R T Y

F O R

W H Y

M E N

M A D E

G O D

Guests entered and signed the guest book. The sound of live music set a comforable atmosphere right from the start. Music by Virginia Matthew (keyboard) and Rob Warburton (sax) was generously provided by Pat Haney.



Jax Rula welcomed everyone and introduced Karis Burkowski, who talked about the book and how it came to be. Karis introduced co-author Rod Fleming, who spoke to the crowd from France via a video clip.

Marg Minster was our event technician, and provided valuable assistance with the slide show and video. Sheila McAlpine efficiently handled the crowd logistics. Crystal Helms organized the kitchen volunteers, arranging the food and the tea and coffee station, and keeping the trays filled. Kaeden Taylor was in charge of book sales.



There was a good, attentive crowd, and participation was excellent.




Following an active Question and Answer time, Sheila presented Karis with a bouquet of roses. The second hour was all about enjoying the treats and the live music, socializing and book buying.

And, of course, book-signing. We are very grateful to everyone who attendend! Scroll down for more candid photos