The earliest humans
Does it make you feel very, very small to realize exactly where you are in the Universe? You might be small, but what an amazing miracle you are!

Just think of all the things that had to happen in order for you to be here:

1. Parts of the Universe had to become the Sun and the Earth.

2. The Earth had to be just the right distance from the sun to allow water to form on its surface and life to evolve.

3. The dinosaurs that once covered the planet had to go extinct so that the mammals could evolve into abundant species.

4. Eventually, humans evolved. Scientists think this happened in the part of the world we now call Africa.

5. Humans had to spread out from there all over the planet, developing different characteristics over millions of years.
Image credits for this page:
Early ancestors: Dave Dunbar
Please read: About images and copyright.

M Y

P L A C E

I N

T H E

U N I V E R S E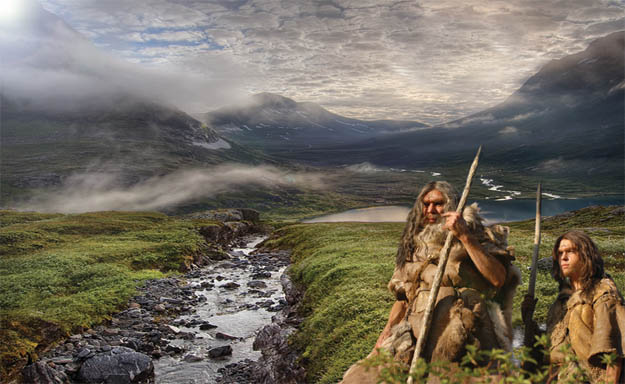 Image copyright © Dave Dunbar. Used by permission.
It is difficult to imagine our earliest ancestors exploring and surviving in a world that was filled with plants and animals but had very few people. What an adventure that must have been.