Now you understand.

Maybe we can help everyone understand.
Now you understand that you are a teeny, tiny, unique bit of the Universe.

You are a miracle, made of stardust.

Since the molecules that make up your body were once part of the earth, it is accurate to think of the planet as "Mother Earth".

Just think … Maybe we can help everyone understand that we are all part of the living Earth, and help them all start thinking of themselves as Children of Mother Earth.

Maybe then we can all start to work together to take care of our place in the Universe, and to make our home planet, Earth, the best that it can be.
Image credits for this page:
Ripple effect: Michel Fortin
Please read: About images and copyright.

M Y

P L A C E

I N

T H E

U N I V E R S E
We came from the Earth and we are made of Earth's energy/matter. In a very real way, we are all part of the Earth. If everyone understood this we would treat our planet differently, respectfully, as if it were our mother, our ancestor, our creator - which is exactly what it IS.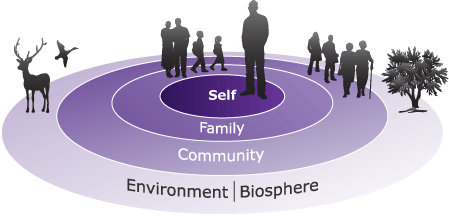 If we all work together, we can make it happen. Talk to your friends about what you have learned. Talk to your parents and your teachers.

Remember every day that there has never been anyone quite like you in the entire Universe. Treat yourself with respect, take good care of yourself. Be good to your family. Help other people in your community. Do everything you can to take care of our wonderful planet Earth.